Our dairy vets in Devon are here to assist with organic and commercial dairy farms to improve and maintain dairy cow health and increase profitability. West Ridge have considerable experience and expertise in dairy herd health and productivity with leading technologies as well as traditional skills and values. The bulk of our dairy work comprises routine fertility and health care using modern scanners and other equipment, and providing comprehensive herd healthcare programmes using Interherd, Myhealthyherd.com and a principle of predict and prevent rather than test and treat – the healthy cow is a productive cow. Our dedicated team of dairy vets provide a visiting service across Mid and North Devon that covers a comprehensive range of services including laboratory services, nutrition advice, mastitis control and prevention, fertility services and lameness prevention.
We also offer emergency call outs. To arrange a visit from our dairy vets in Devon, please call us on 01884 860236.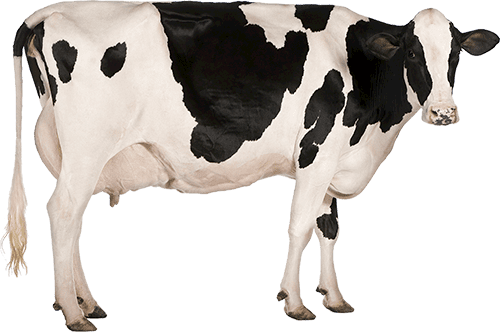 Dairy Veterinary Services
We have a team of highly experienced dairy vets that offer a full range of dairy veterinary services. We provide the following:
Effective and economical herd health programmes
Modern and efficient equipment
Experienced vets – able to cope with any situation
Lead vet allocated to your farm to ensure a consistent and continuous service
Attractive discount schemes to ensure our prices are competitive
Novel contract options that enable budgeting, discounts and comprehensive healthcare
Convenient and easy booking for routine work and emergencies
A friendly, approachable team who will get to know you, your farm and your animals
Fertility of the dairy herd is key to efficient production, whether you calve all year round or in a block.
We have experience and expertise in helping manage spring block, autumn block and all year round calving herds and understand the requirements to maintain submission and conception rates.
We appreciate that fertility management is not just a matter of scanning cows, and we aim to help you manage all aspects including nutrition, dry cow management, early lactation health and oestrus detection.
Mastitis Control in Dairy Cows
Using all available systems of monitoring and managing mastitis, including cell count analysis, laboratory cultures as well as a direct approach of seeing what is going on, our mastitis control programmes will provide you with practical and effective ways to prevent new infections as well as tailored treatment plans to maximise the effect of any antibiotics whilst keeping milk in the tank.
Lameness Treatment and Prevention
We support the AHDB Dairy Healthy Feet Programme and have Mobility Mentors as well as certified mobility scorers to ensure that your herd is not only compliant with assurance programmes but also minimises lameness and maximises mobility.
We have dedicated TB testers who work effectively and efficiently to make your TB test as painless as possible. Our incentive scheme encourages high throughputs without compromising on quality, such that you can even earn payments for efficient testing.
We can provide skilled help should you require it for recording, handling or simply helping with the paperwork.
Our dedicated and helpful TB manager, Meg, will assist in arranging tests, times, and compliance with APHA requirements.
Contact West Ridge Veterinary Practice
If you would like to speak to our dairy vets in Devon and arrange a visit, then please get in touch on 01884 860236. We offer dedicated services to improve production, profitability and the health of your herd.