We have a fantastic team of small animal vets in Devon who offer consultations and surgeries at all three of our practices. We are fully equipped with modern surgical, anaesthetic, radiography, laboratory and hospitalisation facilities to deal with all aspects of modern veterinary practice.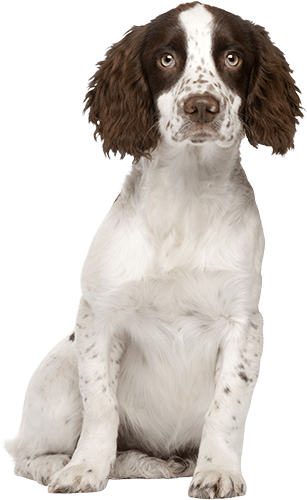 Small Animal Veterinary Services
All types of small animals are welcome at our practices in Witheridge, Winkleigh and Lapford. Whether you have dogs, puppies, cats, kittens, rabbits, mice, gerbils, hamsters, guinea pigs, chinchillas or exotic pets, our team provide professional and caring services to keep your pets fit and healthy. Our services include but are not limited to the following:
Veterinary examinations & health checks
New puppy & kitten health checks
Vaccinations
Vacci-check
House visits
Microchipping
Puppy Parties
In-house laboratory services to include blood testing, urine testing, skin testing and hair examination
Blood pressure monitoring
Range of surgical procedures from routine neutering to orthopaedic surgery for fracture repairs
Pet passport scheme
Nutrition advice
Pet Insurance
Fertility planning & breeding advice
Ultrasound
Electrocardiogram to monitor heart conditions
Dental procedures
A range of complimentary nurse appointments
Dispensing medication service
Telephone advice
24-hour emergency cover
The below button links to our small animal triage protocol advice. We recommend you read this information before you book your appointment. 
Emergency Veterinary Services
If you have a poorly pet, then call us to arrange an emergency appointment. All serious issues are prioritised, and we always have staff ready and waiting to receive urgent cases. When calling, please ensure you specify any symptoms so that we can speed up the diagnosis process when your pet arrives at the practice.
Worming Advice for Cats & Dogs
It is very important to worm your puppy or kitten on a regular basis. This is because they can often carry worms which can infect other dogs, cats and humans, and are a particular threat to children. We recommend the following worming programme for both dogs and cats:
2 weeks to 6 months old
Kittens: At 2 weeks and 5 weeks old, then monthly using Fenbendazole (as a paste/granules or liquid) given daily for 3 days
Puppies: Puppies can be wormed from 2 weeks of age. We recommend that puppies are wormed monthly until 6 months of age.  At this time the worming requirement for each individual should be re-assessed and adjusted accordingly.  Speak to one of the vets to find out which worming protocol best suits your puppy.   
6 months +
Cats: 2-4 times per year with pyrantel and febantel/praziquantel or milbemycin and praziquantel.

Dogs: Adult dogs should be wormed a minimum of every 3 months against tapeworms and roundworms. For dogs who are deemed to be at a high risk of developing lungworm (for example, dogs who regularly eat slugs and snails), monthly worming throughout their adult life is recommended. 
Pregnant bitches/queens
Worming is recommended daily from day 40 of pregnancy, until day 2 post-whelping/kittening. Alternatively, bitches/queens can be given a single worming tablet during the pregnancy.
What is The Best Way to Transport My Pet to the Practice?
When visiting the practice, you must ensure that your pet travels in a suitable container that is secure.
Birds – Small birds can travel in sturdy and secured cardboard boxes. Larger birds will need to be transported in a travel cage if possible. If you do not have a travel birdcage then a cat travel container may be suitable.
Small mammals – Small mammals such as rodents and rabbits can normally travel safely in a strong cardboard box or you may be able to transport them in their usual cage or a cat box.
Dogs and cats – Dogs and cats can travel in travel boxes.
Contact West Ridge Veterinary Practice
If you need to arrange an appointment with our small animal vets in Devon, then please call your nearest branch. We are also happy to provide advice over the telephone if you are concerned about your animal's health.