Beef Cattle Veterinary Services Devon
We have a team of specialist vets providing quality beef cattle veterinary services in Devon. We provide veterinary healthcare to both breeding and rearing beef farms throughout Devon, including pedigree breeders, commercial suckler herds and calf rearers. We understand the economic challenges of beef farming, and the specific needs of beef farmers. Our services include but are not limited to fertility, herd health planning, youngstock management, infectious disease management, fly control, laboratory testing, clinical diagnosis, strategic planning and TB testing. If you would like to arrange an appointment or find out more about our services, then please get in touch on 01884 860236.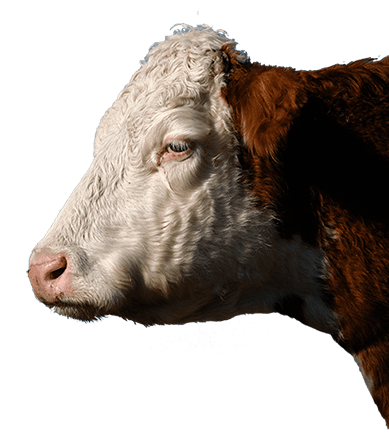 Cattle Vets Covering Devon
Our experiences and enthusiastic cattle vets will provide veterinary services to beef farmers throughout Mid Devon, including emergencies such as calving cows, injuries and sickness, as well as routine healthcare such as respiratory disease outbreaks, infertility issues, and infectious disease problems.
We run Red Tractor Approved Training Courses and Meetings including:


Medicine use, including responsible use of antibiotics


Calf rearing and disease prevention and control


Youngstock management


Parasite control and efficient use of anthelmintics


Calving management


Respiratory disease management, prevention, control and treatment

Contact the surgery for dates
A healthy herd is a happy and productive herd. Our herd health planning services will ensure your stock stay healthy and that your productivity rates reflect your business objectives.
We tailor herd health plans to your unique circumstances. Our services include ongoing assessment and data analysis. As a result, we can recommend husbandry and management solutions that will increase wellbeing and yield.
Our in-house laboratory is equipped to perform an extensive range of diagnostic tests. From blood tests and disease diagnosis through to coccidia and worm egg counts, we provide an efficient service and fast results.
Low fertility rates can damage your business and disrupt the calving pattern. Our cattle fertility services address issues you may be facing with low fertility and help maximise conception rates and also profit.
We provide a wide spectrum of fertility services ranging from pre-purchase examinations, pelvic measurements for beef heifers and nutrition advice, through to AI, testing and electro-ejaculation procedures so we can collect and test bull semen. We can also perform bull vasectomies. 
Contact West Ridge Veterinary Practice
If you require further information about our beef cattle veterinary services in Devon, then do not hesitate to contact us on 01884 860236. We can arrange farm visits and can also provide professional advice relating to the health of your herd.